Patrick Erwin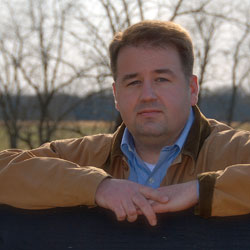 Mr. Erwin possesses a unique ability to analyze project issues and proposed solutions from both a legal and operational viewpoint. He understands the need to m
ake informed decisions efficiently while making the difficult balance of analyzing the actual risk, versus theoretical risk, to insure project success.
Prior to Skyward , Mr. Erwin was the Director of Land at TradeWind Energy, LLC where he was responsible for all Land, Lease/Contract Management, and Title activities. Mr. Erwin was employed with the Sprint Nextel Corporation for twelve years. His experience at Sprint began in Network Real Estate where he was a Contract Negotiator in the Right of Way Division followed by ten years as a Site Development Manager in the South region. During that time of substantial growth in wireless network deployments, he successfully developed cell site projects throughout Texas, Oklahoma, Arkansas, and Louisiana. His management role in these projects expanded from site selection, land and right of way acquisition, and ultimately, to tower construction.
Mr. Erwin holds a Juris Doctoris from Washington University and a Bachelor of Science from the University of Nebraska.