Skyward performs all installation services at the site.  We provide turnkey tower installation, power systems, existing structure modifications, Microwave radio systems installation, and testing.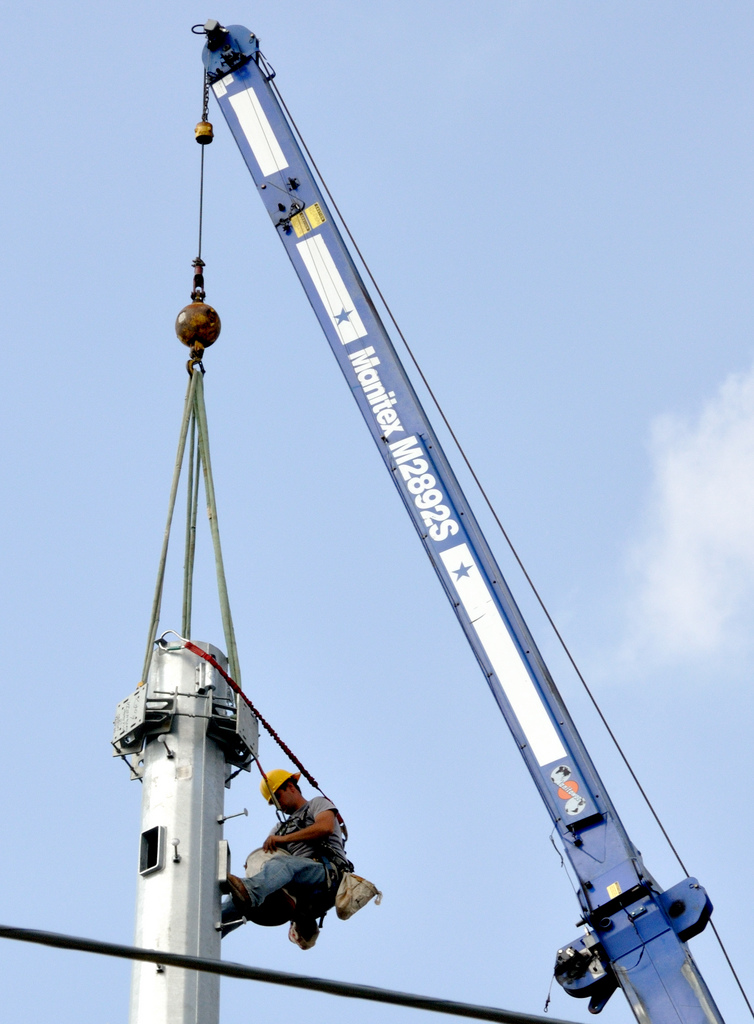 Skyward has an extensive safety program which mandates all personnel participation.  To further protect our customers we possess insurance that exceeds the industry standards. Our SafetyProgram is compliant with federal, state and local regulations with particular emphasis on the Occupational Safety and Health Act (OSHA). All of our employees and contractors are knowledgeable in these standards and are required to follow any additional safety procedures that clients may employ.
Skyward goes above and beyond its duties to ensure a safe and productive work environment and has achieved zero Lost Time Injury.
Skyward maintains a warehouse and storage yard to stage and protect our customers equipment and strategically stage material for rapid deployment.
Skyward provides the following Construction and Installation Services:
                                 Civil and Ground Construction
                                 Site Clearing and Demolition
                                 Tower Foundation Installation
                                 Tower Erection
     Antenna and Line Installation & Maintenance
     Power Systems (Generator and Grid)
     Telco Installation & Coordination
     Equipment Installation and Commissioning
     Tower Modifications
                                 Microwave System Installation
                                 Sweep Tests
                                 Distributed Antenna Systems
                                 Close-Out Package